So you're thinking about booking your Signature Plump Room Pout, but need a little more info on what all that entails? No problem! In this blog, you'll learn all about what you'll be getting when you come into Plump Room for your lip enhancing treatment.
First thing is first, get the idea that all lip filler is created equal out of your mind. Most people when they hear the words "lip filler" either picture large, botched lips or people who have the big Bratz doll look. While some people love the look of big pouty lips, others may be looking for something a little more subtle. When you come into Plump Room, we take the time to listen to all of your questions and concerns so you're completely comfortable when we get started.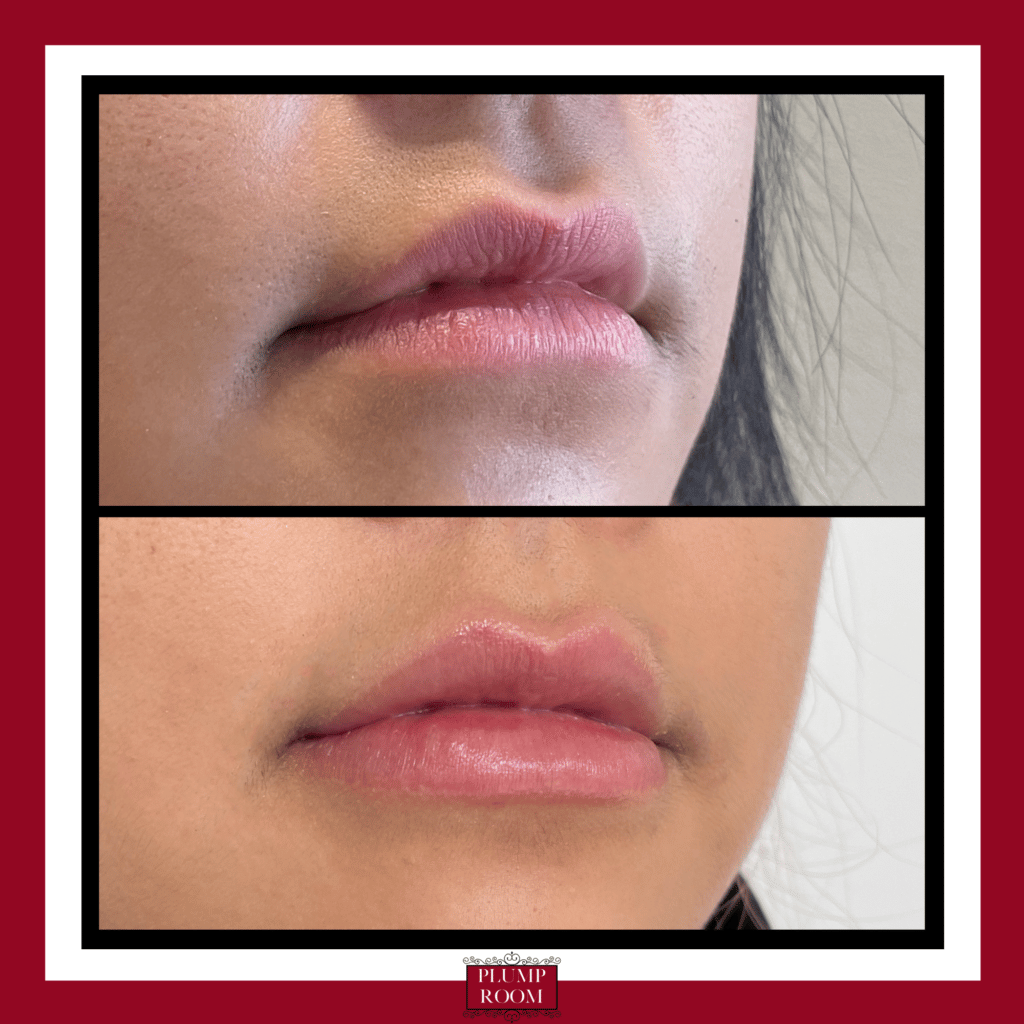 Our expert injectors are ready to listen to your vision for your dream lip. By having a thorough consultation, they know exactly what techniques are best to achieve the look you want. Maybe you're just looking to correct some asymmetry in your lips? We can do that! Some of you may just be looking for a little more lip show rather than having a voluminous pout. No problem! You could be looking for a full plump lip, we can do that too. So what exactly is the Signature Plump Room Pout? It's whatever you want it to be! Each pout is unique to the person wearing it and we will take the time to create a perfect lip that suits you with the help of both filler and PDO Smooth Threads.
There are tons of filler types and brands out there but we have a clear favorite here at Plump Room, Versa! Our injectors have had the opportunity to work with many different products and they have unanimously loved Versa. While other fillers can become hard and form lumps, the Hyaluronic Acid particles in Versa are rounder, more plentiful, and therefore stay closer together helping create a smooth and natural look. Another benefit of these smaller particles is that because since there are more of them, it will take longer for them to break down in comparison to other fillers on the market.
While there's not much prep that you need to do when it comes to getting filler, there are a few steps that may make your overall experience better. Discontinue usage of any blood-thinning substances (yes, that includes that glass of wine you were going to have the night before) if you're prone to bruising. Another way to combat bruising is using either Vitamin K creme or Arnica creme daily for a few days before your appointment. This will help your skin prepare to combat any bruising that you may experience after you get your new pout.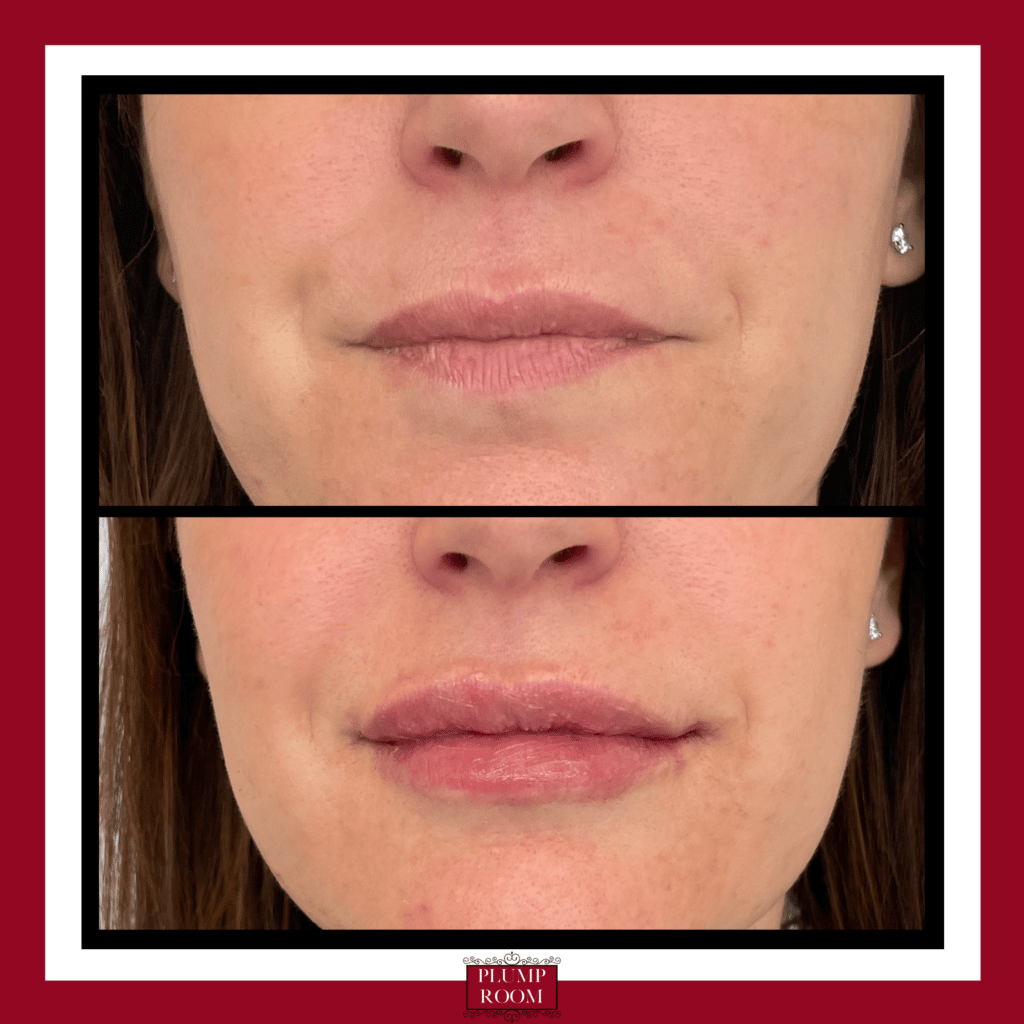 Many people ask how painful fillers can be and while everyone has a different tolerance, it does tend to be a little more pinchy than Botox. We prefer to use a topical anesthetic as opposed to a local anesthetic to prepare you for your Plump Room Pout. After your consultation, we will begin the numbing process and you will sit for ten to fifteen minutes so that the area is fully numbed before we get started. Many fillers contain lidocaine so as you continue the filling process, you will stay numb throughout the procedure.
After we've filled your lips to your liking, we will top it off with 4 to 5 threads around the lip to give more definition to your pout. So what exactly are threads? PDO Smooth Threads are laid down superficially in the vermillion border of your lips to give them a little more oomph. Over 30 days, these threads will break down and stimulate your body to produce collagen where they were placed. Threads also help to lift your lip slightly and give it that extra POP!
Aftercare for your new pout is simple. Use Vitamin K cream or Arnica cream to keep bruising at bay as well as keeping your lips hydrated. Everyone is different when it comes to swelling, but Versa keeps swelling to a minimum so you can start showing off your new lips sooner! If you're feeling especially sore, it's okay to use an ice pack for a few minutes to help alleviate things a bit. Keep your Vasaline close as you'll want to keep those new lips moisturized but avoid dehydrating chapsticks that could do more harm than good. We also recommend that you avoid any strenuous activities and excessive heat for at least 48 hours. After 2-4 weeks, you'll see the final results of your Plump Room Pout! If you ever have any questions, we're always here to help.
Book your Signature Plump Room Pout here!